What to Ask an OT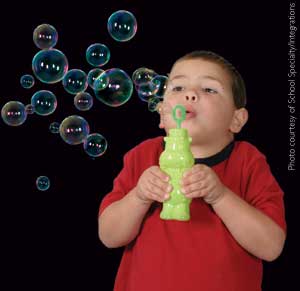 Do you specialize in pediatrics? How many years have you been working with kids?

Look for an OT with lots of experience with kids, especially those with issues similar to your child's. Beware the OT who may have years of experience, but recently burned out in a different specialty like geriatrics and just started in pediatrics.

What age ranges do you usually work with?

Look for someone with strong expertise in your child's age range. Someone who works mostly with teens may not be good with toddlers, and vice versa. In NY state, for example, an OT must be state-approved as an EI provider to work with children under age 3.

What kinds of diagnoses does your caseload typically have?

Someone with a strong emphasis on physical disabilities may have taken some SI courses, but is likely more familiar with kids who have orthopedic problems. Make sure the OT has worked successfully with many, many children with sensory processing issues.

What kinds of coursework and clinical experience have you had specifically with sensory integration issues?

You want someone who has taken extensive continuing education and has worked directly with kids with significant sensory issues. Someone who learned about sensory integration theory in a textbook isn't knowledgeable enough.

Have you worked with the school system?

If your child is having school-related difficulties, you want someone knowledgeable and comfortable working with teachers, recommending classroom accommodations, adapting classroom assignments, etc.

Where would treatment take place?

This must work personally for you and your child. You might prefer an OT to come to your home to treat your child and teach you what you should be doing, adapt the home environment, etc. You might also want someone willing to treat at school or daycare—or to at least visit these places—to assess the "goodness of fit" between your child and the environment and to consult with staff.

If the OT has her own office or sensory gym, that can be great too. A sensory gym has wonderful equipment and resources that are difficult to reproduce at home or school. But make sure the OT understands that you want to be as involved as possible, and want to learn what you should be doing at home. Beware any professional who tells you to wait outside the gym or clinic and then doesn't have time to talk with you. And keep in mind that not all children can "carry over" what they learn in a sensory gym or OT office setting. Many children benefit most from therapy in a "natural" daily life setting such as home or school.